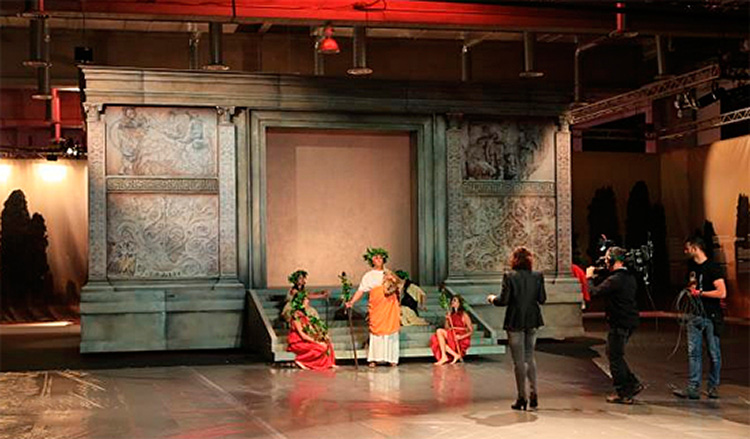 ARA PACIS
---
DESIGN AND MANUFACTURE OF THE ARA PACIS TEMPLE
For the TARRACO VIVA FESTIVAL (TARRAGONA) we made a reproduction of the ARA PACIS TEMPLE.
ARA PACIS was a temple build in ROME by the imperial family 2,000 years ago in order to explain battles and important moments of their time.
The ARA PACIS temple was built on a mobile metal structure on rails.