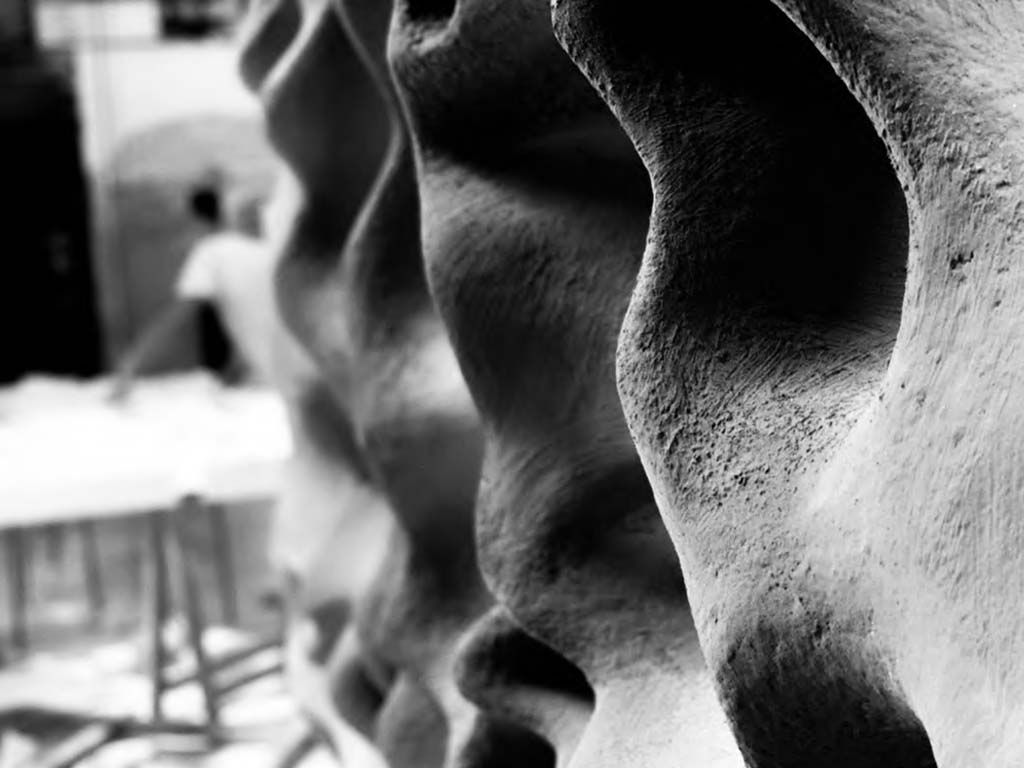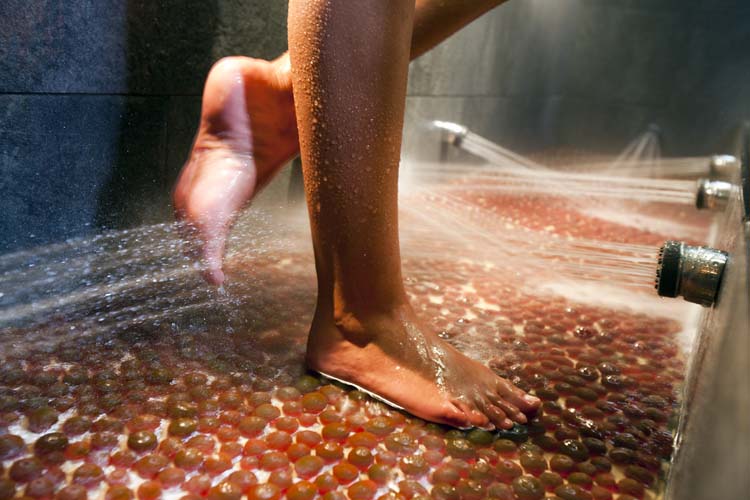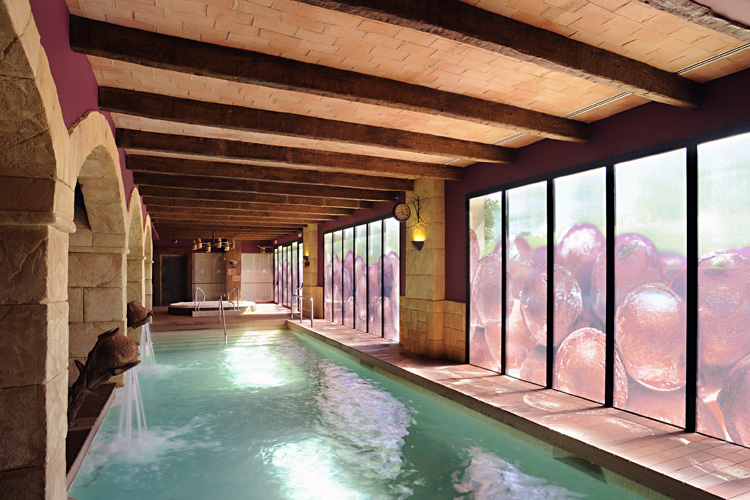 ARTISTIC PAVING CENTER SPA HOTEL PERALADA
---
Below we show you our participation in the remodeling of the pavement of the SPA Center of the Peralada Hotel in Girona.

One of our specialties is the construction and renovation of SPA centers. This kind of space requires customized and tailored work according to the interior design and engineering project.

We perform a footbath of grapes in epoxy resin inside the Divinum private space. One of the outstanding features of this project is the slightly tinted resin. The goal was to simulate the red wine grape with which aesthetic and relaxing treatments are made.

In the case of this foot bath, we chose transparent epoxy resin because is a material that is very resistant to chemical agents. This resin is not resistant to UVA rays, for this reason we do not recommend them on outdoor flooring. In an indoor SPA center neither its color nor its transparency is put at risk over time. Epoxy resin is a very stable material since it neither contracts nor expands. For this reason it is a good option for interior flooring and cladding.

The transparent resin requires correct preparation and optimum temperature conditions for its manufacturing process. In order to obtain good results it is also important that the environment is purified. Any impurities deposited on the resin will be integrated into the pavement and will appear as a defect that is impossible to eliminate. To carry out the footbath floor in the SPA center of the Peralada Hotel, adequate environmental and drying conditions were necessary.

Our artistic flooring production system is of high quality. From high-end materials, strengths and strengths to the manufacturing process. We always talk about custom work and in line with the decoration project. We manufacture and develop custom orders for exclusive and demanding clients.