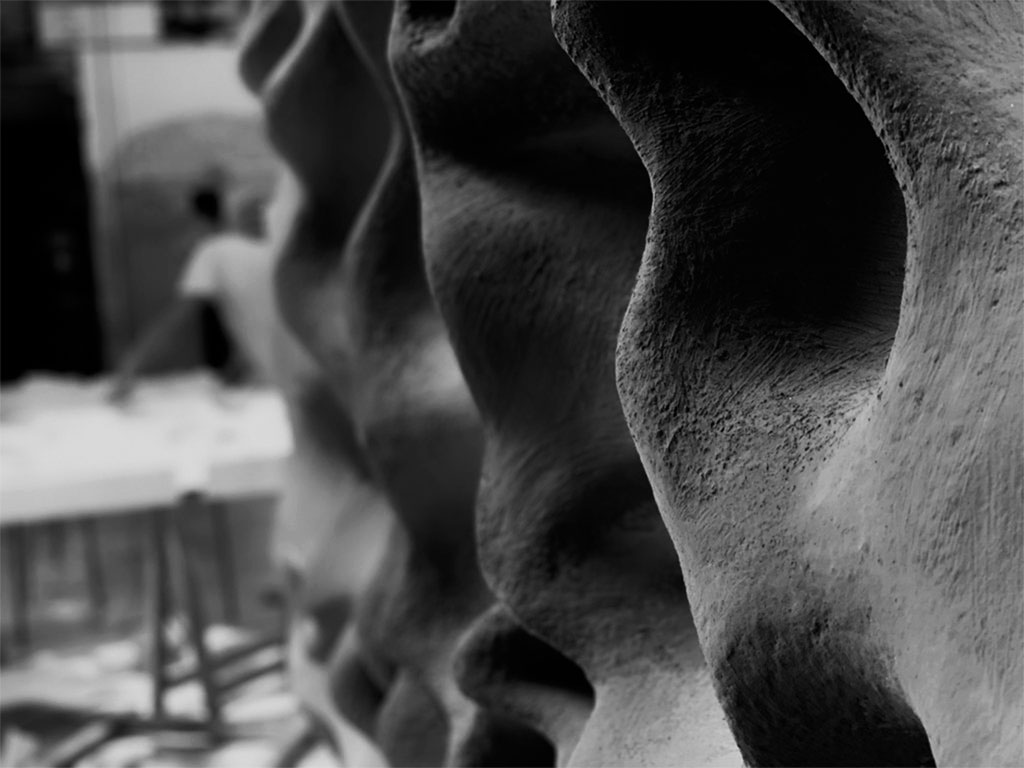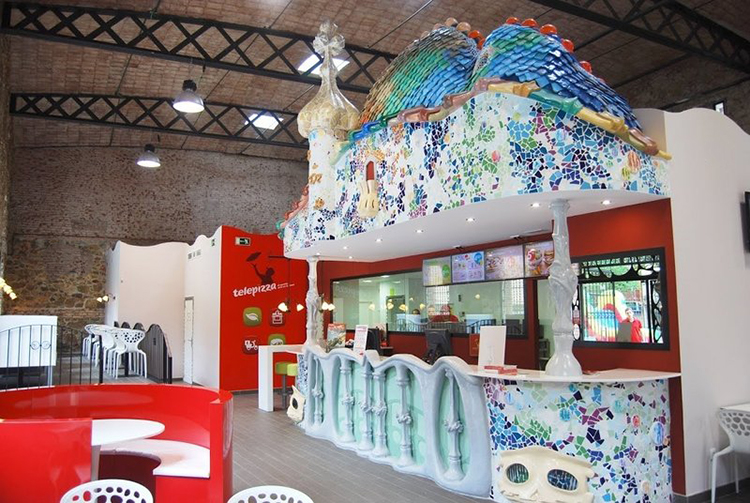 TELEPIZZA HOUSE BATLLO
---
TELEPIZZA BATLLO HOUSE.
TELEPIZZA, one of the most important food franchise, acquired a modernist property in Reus (BARCELONA).
This chain, as is usual, has its own identifiable image and colours, but they decided to develop a special establishment to get a different and emblematic local in one of the most important architecture areas.
The whole city of REUS makes reference to Antonio Gaudí, the most important modernist architect in the world, so we made a design inspired in the Batlló House adapted for the restaurant.
The original architecture, high ceiling and big surface, made that the size of the elements of the roof and characteristic columns were realized to be able to fit it to an adaptable and realistic scale.